An addition to the selected tacho project.
Here at our website, we provide a wide range of Carbon colors that are perfect for every project. Our goal is to offer our customers a variety of choices to match their specific needs and preferences. Whether you are looking for a classic black Carbon or a unique color to add a special touch to your design, our selection has got you covered. We take pride in our high-quality Carbon products that are not just visually stunning, but also durable and long-lasting. With just a few clicks, you can easily purchase the Carbon of your choice right from our website. So why wait? Head over to our website and start shopping for all your Carbon needs today!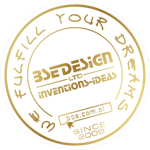 BseDesign Inventions-Ideas LTD
Since 2009 © bse.com.pl. All Rights Reserved.